東京多摩丘陵エリアで採集した多くの薬効があるヨモギで染めたTシャツ。ボタニカルダイとは、できるだけ化学素材を使わない身近な植物をアップサイクルした植物染め。
緯糸ヘンプ50%、経糸オーガニックコットン50%で織られた特文。ヘンプは、麻(ラミー・リネン・ヘンプ・ジュート)の中でも抗菌性・消臭性に優れているうえ、農薬や化石燃料などの枯渇性資源に頼らずに育つ循環型社会に貢献できる植物と言える。またヘンプ繊維はコットン繊維に比べ4倍の耐久性を持つ。明治時代(同時代相当)のシャトル織機を使用した表面が非常に美しく丈夫でしなやかな生地。ヨモギのイエロー。
Botanical dye tenugui dyed with with mugwort, also known as the queen of herbs, collected in the Tama Hills area of Tokyo. Botanical dye is a plant dyeing process that uses as few chemical materials as possible by upcycling familiar plants.
The woven with hemp comprising 50% of the weft and organic cotton comprising 50% of the warp. Hemp has excellent antibacterial and deodorizing properties and can be grown without relying on finite resources like pesticides and fossil fuels. Hemp fibers are also four times more durable than cotton fibers. The fabric is woven using a shuttle loom from the Meiji era, resulting in a beautiful, durable, and flexible surface. Mugwort Yellow.
- Size: 360 x 960 mm
- Made in Japan
- Dyes: Mugwort
- Hemp 50% / Cotton 50%
- ≤ 60g
- 1% for the Planet
●素材の特性上、実寸サイズに2〜3cmの誤差が生じる場合があります。●高温での洗濯や浸け置き洗いは、色落ちや色移りの原因となります。





Traceability

●素材名:特文●品質:ヘンプ50%/オーガニックコットン50%●原料原産地:インド(オーガニックコットン)●染料原産地:日本東京都多摩●製織:新美●染色:シオンテック
- Material name: Tokubun - Quality: Hemp 50% / Organic Cotton 50% - Material origin: India (Organic Cotton) - Dyes origin: Tama area, Japan - Weaving: Niimi - Dyeing: Chiontec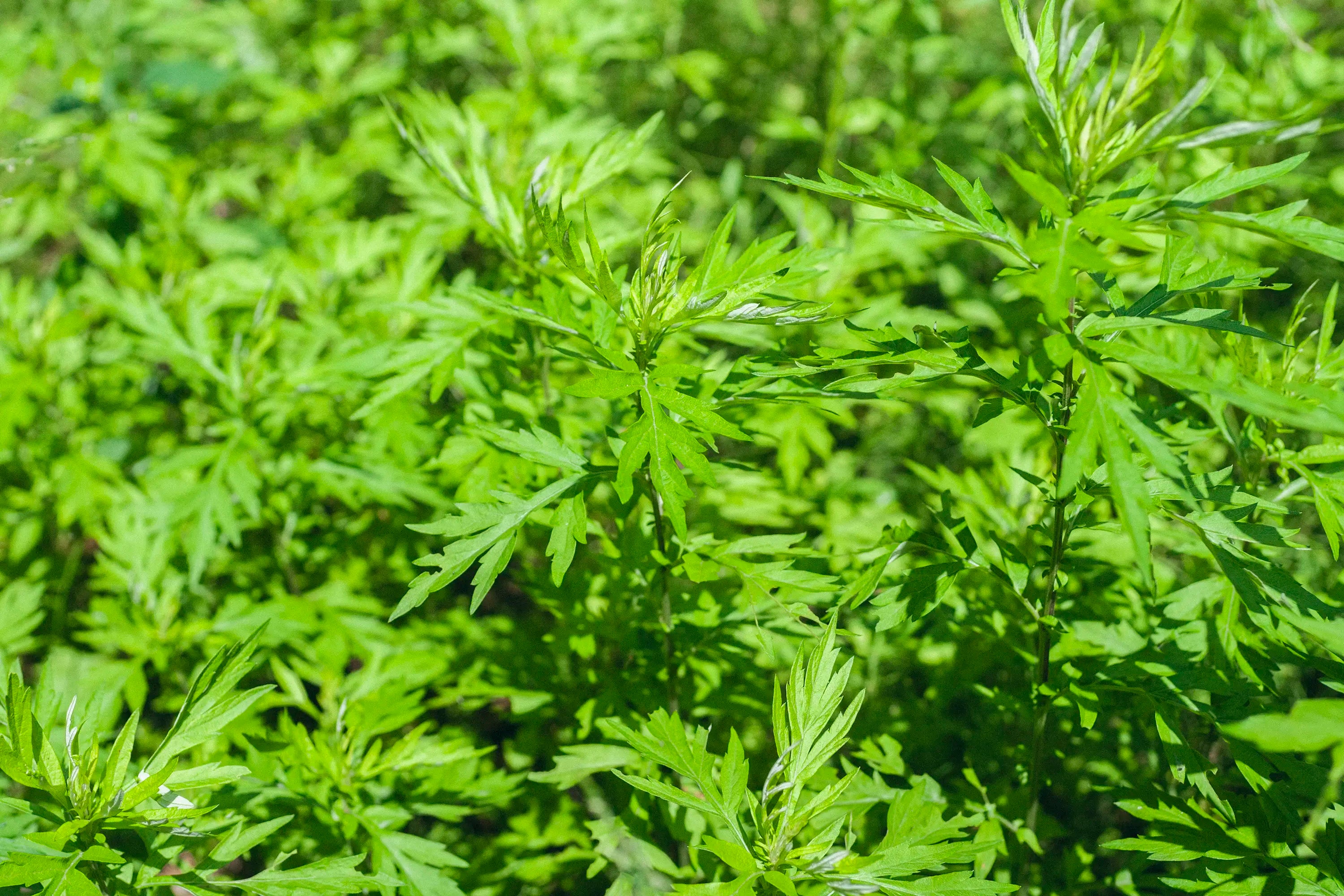 Material Story
Mugwort
日本の本州・四国・九州・小笠原に分布するキク科の多年草。ヨモギの香りのもとの精油成分は、さまざまな薬効成分があり、古くから薬草として用いられてきた。葉はそのまま止血作用があり、葉を煎じて飲むと、健胃、下痢改善、貧血改善などの薬効があるとされる。多摩丘陵エリアで採集したヨモギの葉を使用。
A perennial herb of the Asteraceae family found in Honshu, Shikoku, Kyushu, and Ogasawara in Japan. The essential oil component, which is the source of mugwort's fragrance, has a variety of medicinal properties and has been used as a medicinal herb since old times. The leaves have hemostatic properties, and a decoction of the leaves is said to have medicinal effects for stomach health, diarrhea, and anemia. Mugwort collected in the Tama Hills area is used.